Dr Linda Friedland is a international health expert, medical doctor, television personality, well-regarded international conference & keynote speaker and a best selling author.
She is an authority on stress management, executive, corporate & women's health issues.
Dr Friedland consults internationally to healthcare, corporate and financial institutions on health & lifestyle interventions as well as emerging health trends. Book through Speakers Inc
She is one of the highest rated international speakers for many global organisations and has spoken in more than 25 countries in the past few years.
Her television career includes several years as the medical expert for the South African Broadcasting Corporation award winning show -3 Talk and she was an anchor for a weekly TV medical show.
She is a feature writer for  many health and women's publications, as well as the 'Radio doctor' (a weekly radio show broadcast across the African continent by channel Africa).
Her first three books 'Self' (2005) and 'Having it all'(2008) and 'Ultimate Guide to Women's health'(2009)  have all  reached local bestseller sales.
Her newest book "Ultimate Guide to Health" will be launched in April 2011.
She is the director and founder of a global health, lifestyle & medical communications company.
She delivers talks, designs & implements numerous health, lifestyle and illness prevention programs for corporations throughout Asia, US and the UK.
The mother of 5 children, Dr Linda Friedland – Health is listed as one of the 100 Who's Who of South African women.
"A major cause of exhaustion and burnout is the relentless waste of energy on things that are beyond your control" – Dr Linda Friedland
Most Popular Choices
Recharge for Peak performance
Beyond Success: The science, secrets and strategies of body stamina & brain health
After you hit the wall
Turbo charge your stamina
The top health trends
The Corporate athlete
Find Your Balance
Fit is the new rich
Living with Vitality, Passion & Purpose
Are you living with a time bomb?
Having it all- A woman's guide to juggling
Living a frazzle free Life (Stress management)
Ageing with Attitude
A woman's blueprint for an extraordinary life
Your greatest wealth- your family's health
It starts with YOU. The blueprint for an extraordinary life
Hot topics in Men's Health
Hot topics in Women's Health
Dr Linda Friedland
Testimonials:
" I was captivated, challenged, encouraged and inspired …by all that you shared! Really marvellous!"
    Ian Britza, MP (Member of Parliament) Western Australia August 2013
"Insightful and Empowering! I especially your perception and corroborative approach to managing careers"
Bronwyn Ashton, Investor and Government Relations, Crown Limited Melbourne, May 2013
"Thank you so much for such a wonderful session!"
Erin Hollingsworth, Colonial First state Investments Sydney May 2013
"I LOVED your talk!!You are an absolute inspiration and I admire your zest for life."
    Eva Gush JP Morgan May 2013
" Merci Beaucoup! come back one of these days to London or Boston offices!"
Christophe Orly Wellington Management International Ltd, London Jan 2013
"Linda, I absolutely loved, loved! hearing your most inspirational talk! Please come back soon!!"
   Judy Lowy, Moriah Foundation, Sydney April 2012
"Dr Linda was superb, excellent, wonderful!"
Julianne Crawley, Siemens Ltd, Melbourne, VIC June 2012
"Your expertise was impressive and your enthusiasm contagious, which left everyone on a high. Many people have made changes in their life as a result of your words of wisdom"
Elizabeth Mc Pherson, Director, Future Fund, (Australian Government Future Fund), Melbourne July 2012
"I hope that more companies employ you to train their staff! Impressive!"
Neil MacKay, Pyramis Global Advisors, a Fidelity Group Company Hong Kong Nov 2011
"Thank you Linda, you were amazing!"
  Tina Moors, University of Sydney, NSW June 2012
"Thank you Linda, It was so inspiring & great tools that I can use every day!"
Sally Sikar, Freehills, Sydney June 2012
Author Books: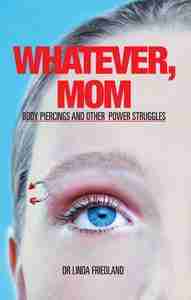 Body piercings and other Power Struggles
Does raising teenagers need to be the horror story that all parents dread? Is there a right way of parenting teens? As parents we want to raise our children well, keep them safe and equip them for life.
This book is a practical guide with sound advice drawing on the world's foremost adolescent experts together with Dr Linda Friedland-Health Lifestyles Interventions own experience with 5 children.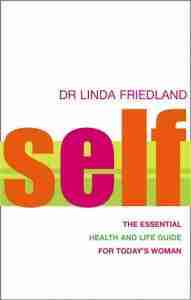 "The essential health- and life guide for today's woman"
'This book reached bestseller sales within the first 6months of sales and is in demand and being read by women as far a field as Edinburgh, London, Tokyo, Singapore, Hong Kong, Calcutta, Bombay, Manila, Milan, Cyprus, and Shanghai. In Self, well-known medical practitioner Dr Linda Friedland provides women with a blueprint for an extraordinary life. The book spells out a plan to take charge of six essential action areas in your life, namely:
Find the correct balance of exercise, eating and stress relief techniques that works for you.